Infancy period:

The kids in this period still can't play the games too complicated or too hard.Therefore,aiming at the kids in this period,we can set up some easy games like intelligence games.
Childhood period:
The kids in this period are curious for everything and they are always energetic.They are eager to explore the world.So we can set up some labyrinth,climbing wall and some creative equipment for kids to explore.
Juvenile period:
The kids in this period should focus on collective sports activities.Besides,we can also add some elements like Science and humanities into the games.For example,we can set up explanatory signs to introduce plants and animals,or set up some popular science facilities to stimulate children's interest in exploring the world and learning science.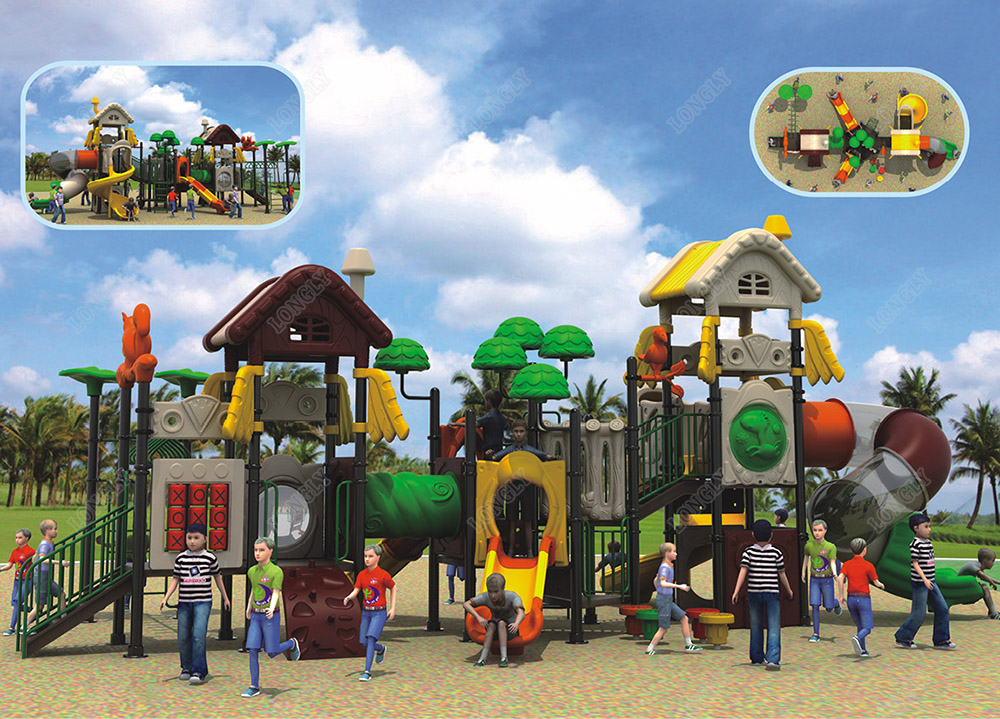 Longly is dedicated to indoor and outdoor toys for kids.Our team design, produce and sell to all over the world.Our principle products:kids swing sets,outdoor playground slide,children rocking horse,soft play equipment,wooden toys for kids,kids seesaw and kids furniture for preschool,and so on.
We sincerely invite customers from all over the world to negotiate and cooperate with Longly company.